Descripción del producto
Este es uno de nuestros populares nuevos y ergonómicos mostradores de altura regulable en altura.
¿Por qué necesitamos un escritorio eléctrico de altura ajustable?
Los estudios han demostrado los beneficios para la salud de los trabajadores, y los beneficios de costos para los empleadores de la mesa de escritorio de altura ajustable.
No solo un escritorio ajustable en altura puede acomodar a un amplio sector de usuarios, desde niños y discapacitados, hasta adultos de todos los tamaños, sino que también permite que un solo usuario ajuste su postura durante todo el día.

Presupuesto:
Model Number:
CTT-L03
Number of motors:
2 motors
Segments of leg:
3 segments
CE/ROSH/SSA/UL/BIFMA
yes
colour
white,black,grey ,sliver /customed
Shape Lifting Columns
Round and squarer Lifting Columns
Packing
CKD(completely knocked down), 5 layers strong standard
export packing carton, thick pearl cotton & polyfoam bubble
wrap between every board, 2mm polyfoam comer protect
to protect the comer for 4 sides.
Current delivery time
25 days after deposit
Special offer
Your logo can be printed on carton
How to konw more?
Click here to contact us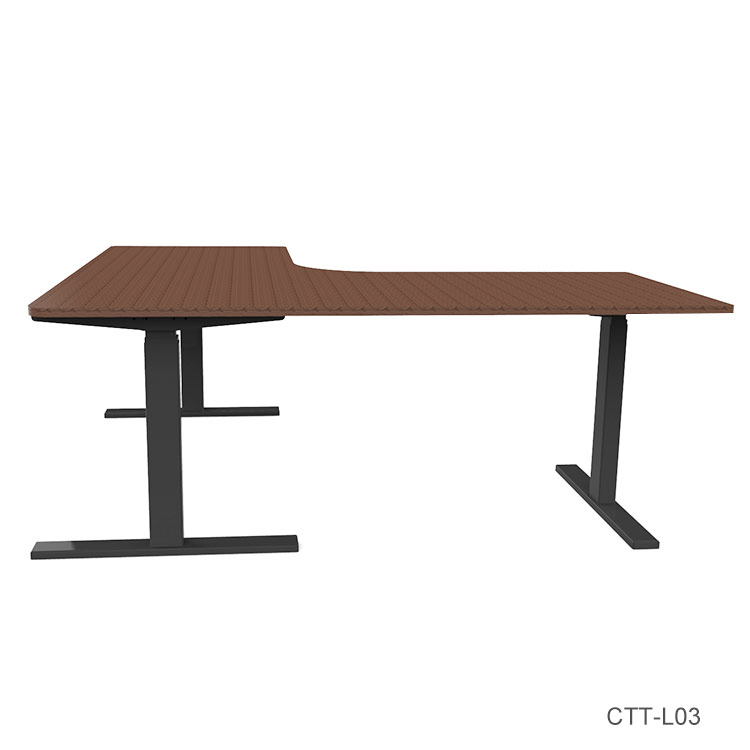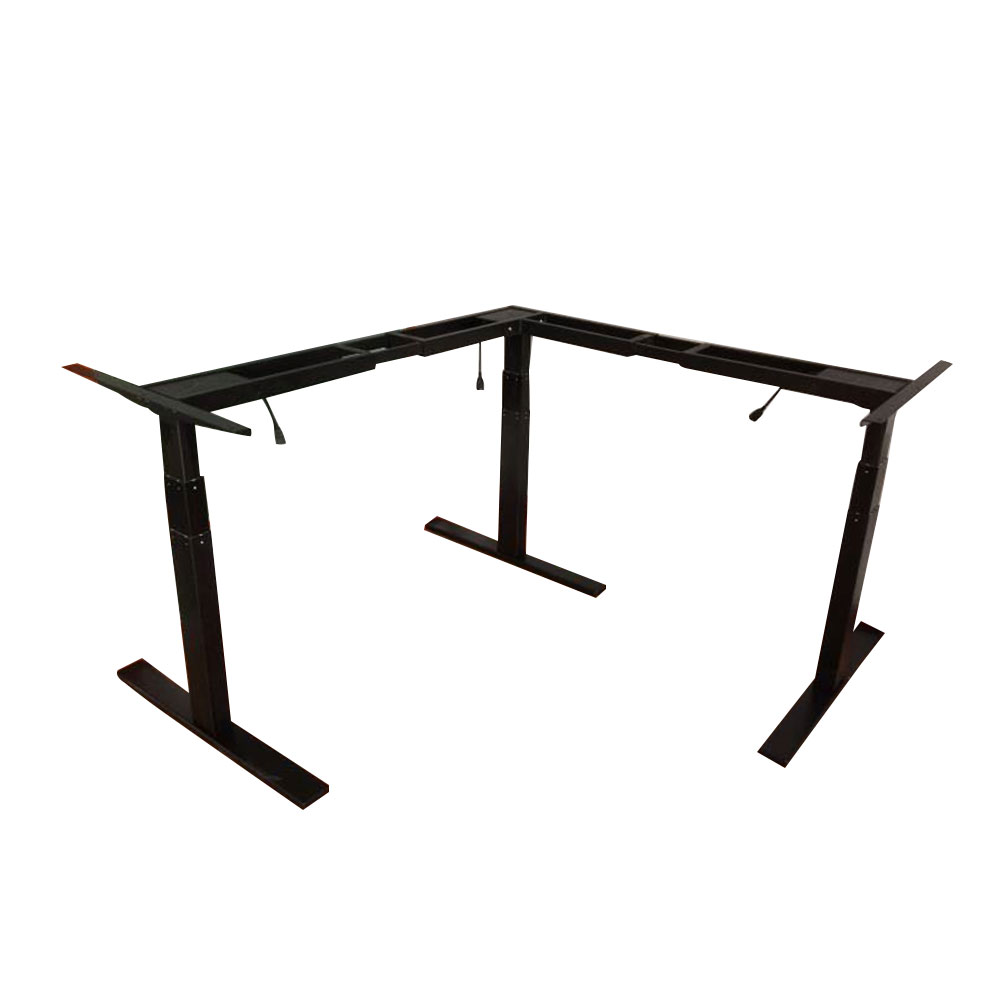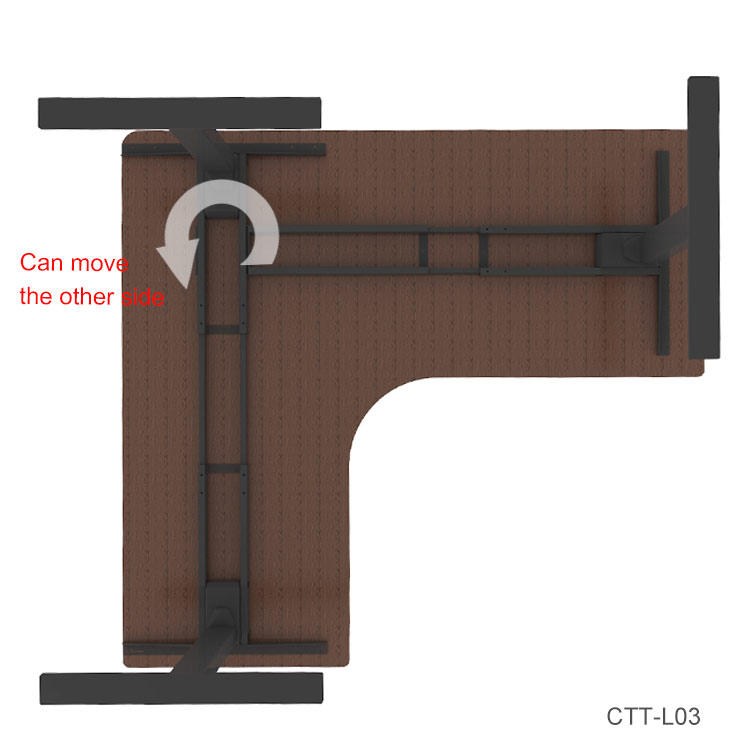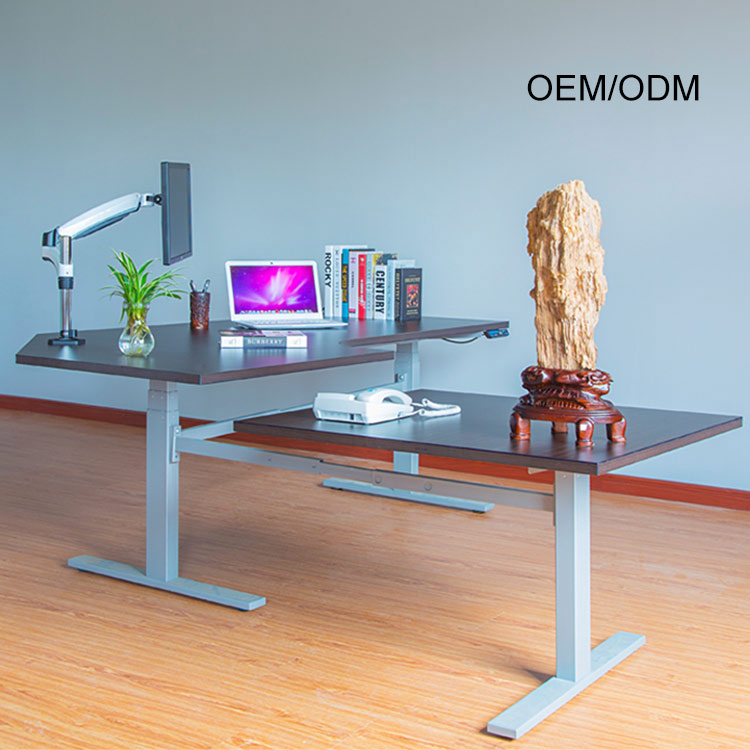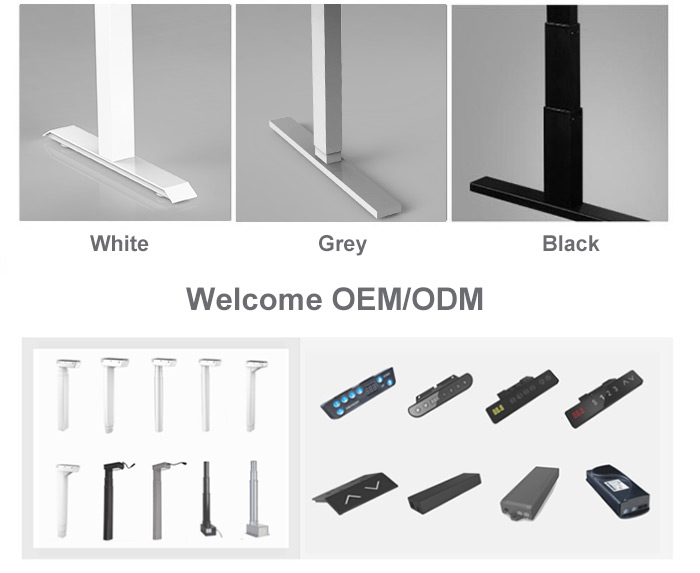 Más escritorio ajustable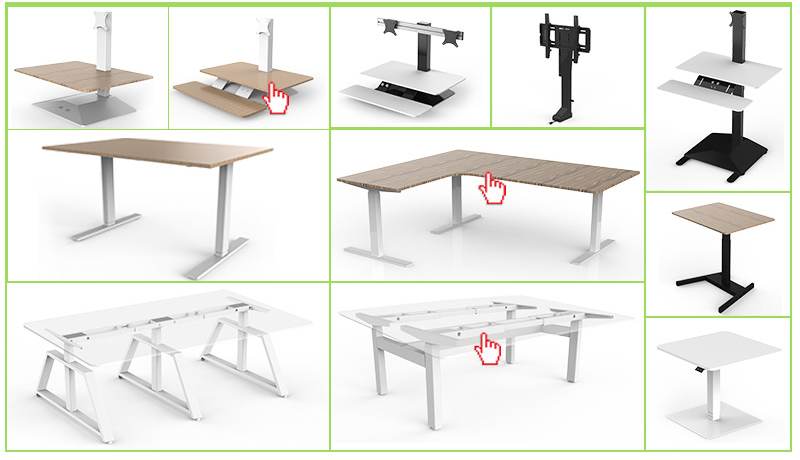 Acerca de CONTUO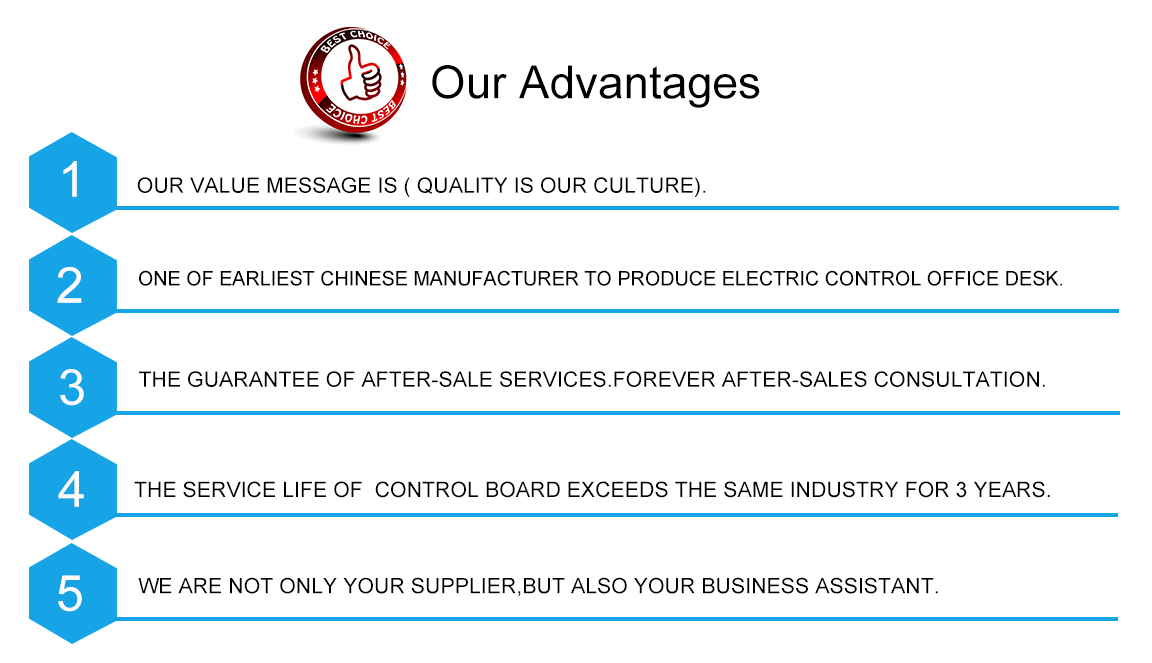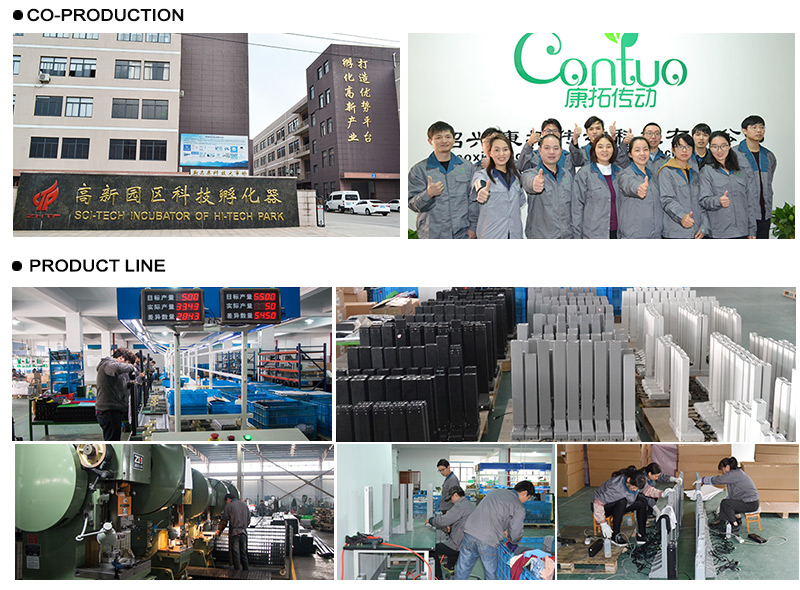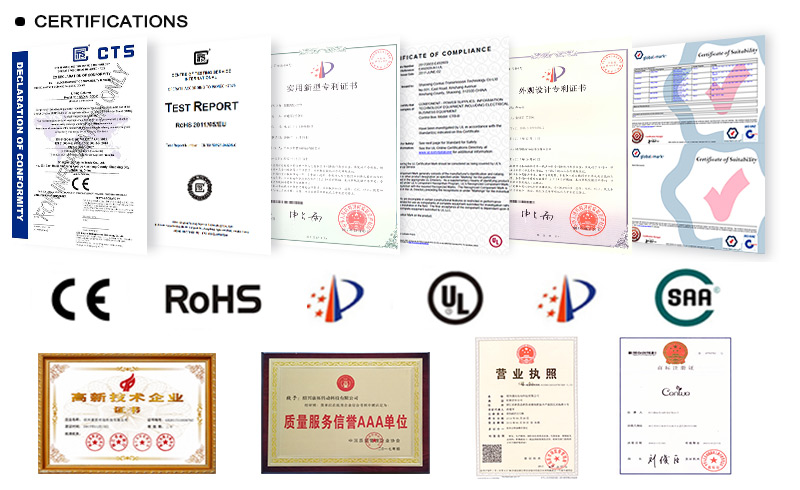 recordatorio amablemente:
todas nuestras certificaciones son REALES.
NO FALSO, NO FALSO, NO FALSO !!!
¡PÓNGASE EN CONTACTO CON NOSOTROS PARA MOSTRARLE MÁS!
[CONFIANZA QUE LE GUSTARÁN NUESTROS SERVICIOS, CALIDAD Y PRECIO]
¡Puede vernos un escritorio ajustable en muchas exhibiciones!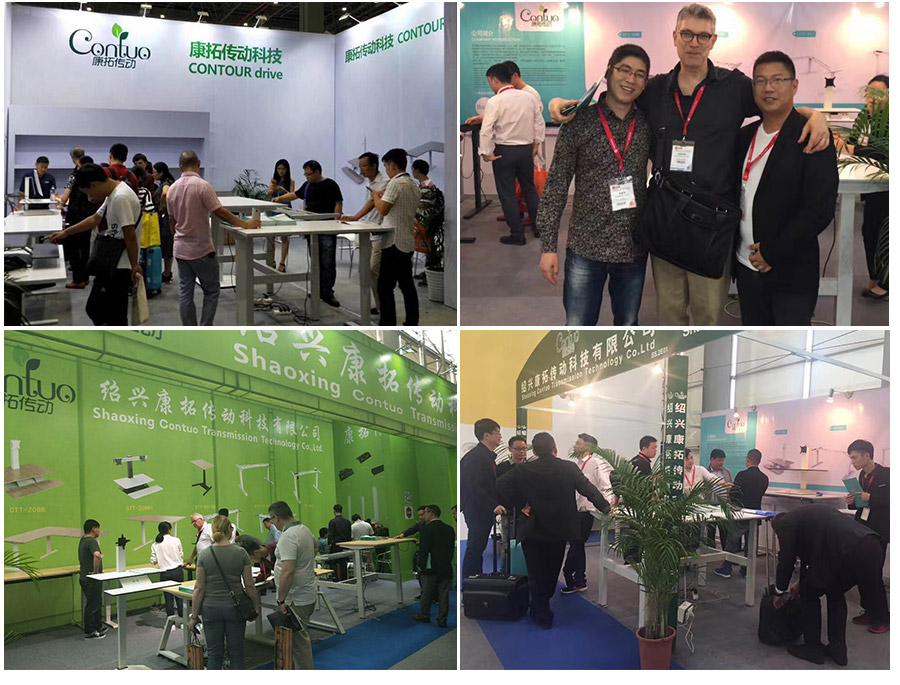 Embalaje / envío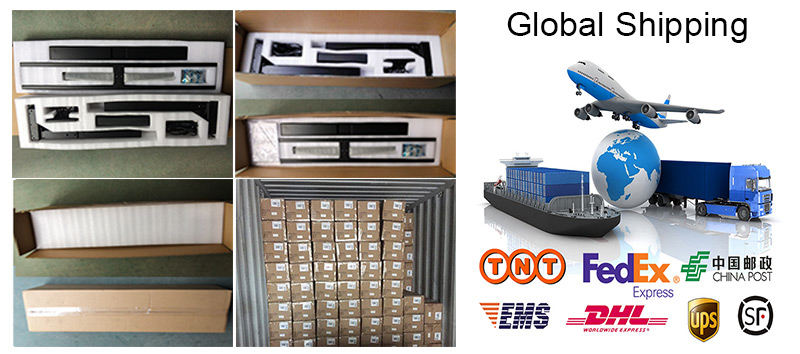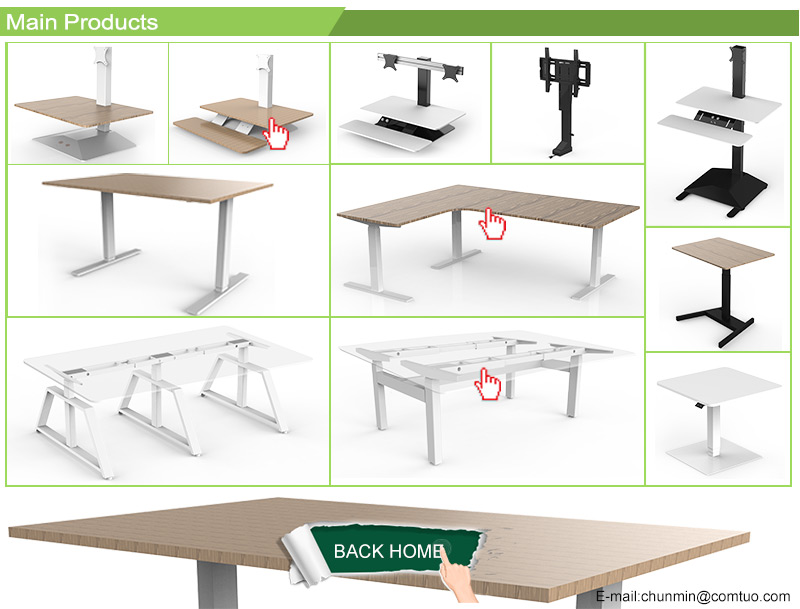 Grupos de Producto : Escritorio ajustable de altura eléctrica > Tres patas de escritorio